Here 'Ah am, recovered from the AGMs and the 8-hour NUS*U Elections. It's sure a bitch being elections officer for the incoming council to which I have absolutely no feelings for. But oh well, I realise I never learn from being saboed so often.
As much as I'd like to abuse this piece of blogdom with a shameless rant about NUS*U politics, I shan't. If only to spare meself the agony of being reminded of the shameless waste of people that results from the shameless politics. I've never used the word "shameless" so many times at a stretch. Oh wait, perhaps when I complained about the slut I did.
But also
becawse
, I've just returned from boogie-ing to the
BUENA VISTA SOCIAL CLUB
! And THAT of course is much more worth my ranting time.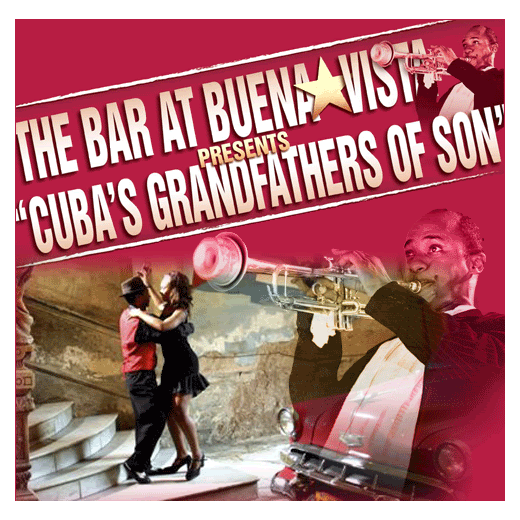 Amazing stage presence was felt from all these veterans of Cuban music. Mind you, these old men (really! born in the 1920s I kid you not.) can still sing, strum, percuss and salsa their hips across the stage with magnificent grace that will dispel any suspicion you had of their supposed arthritic pelvis.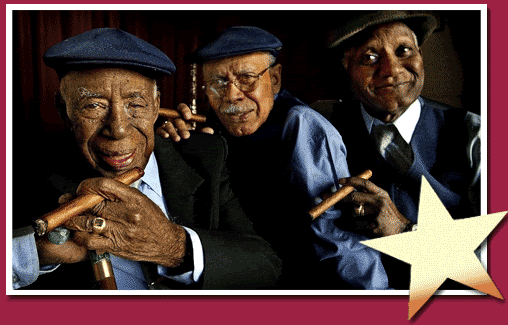 Maracaibo, Reynaldo and Rubacalba
This tour was dedicated to the late king of Cuban music Ibrahim Ferrer. It was sheer pleasure to hear Maestro Rubacalba caress the keyboard with Cubanised versions of old favourites like La Vie En Rose and Smoke Gets In Your Eyes. Cuban Diva Siomara belted out classic Cuban tunes with such finesse that she charmed the audience to their feet and even got me considering shaking a bit off the ass. Reynaldo Creagh, in his wizened, grey frame, even tossed aside his walking stick at the end of the show to swing his very evidently stiff pelvis alongside the svelte salsa dancers.
All in all, an amazing showcase of sheer talent and passion. One wonders what would become of the Cuban music scene once these legends are gone. A comfort would of course be that their legacy would live on.
*boogiebunneh...